Situated in the heart of Melbourne's North West, 36 Braemar St is an exclusive stand-alone residence with a unique architectural design.
Envisaged by Jimtom Projects and masterfully crafted inside and out by Mason Co, this elite home resides within a leafy enclave of blue-chip Essendon. A bold exterior design seamlessly combines with generously proportioned interior spaces, delivering a carefully considered residence of the highest calibre.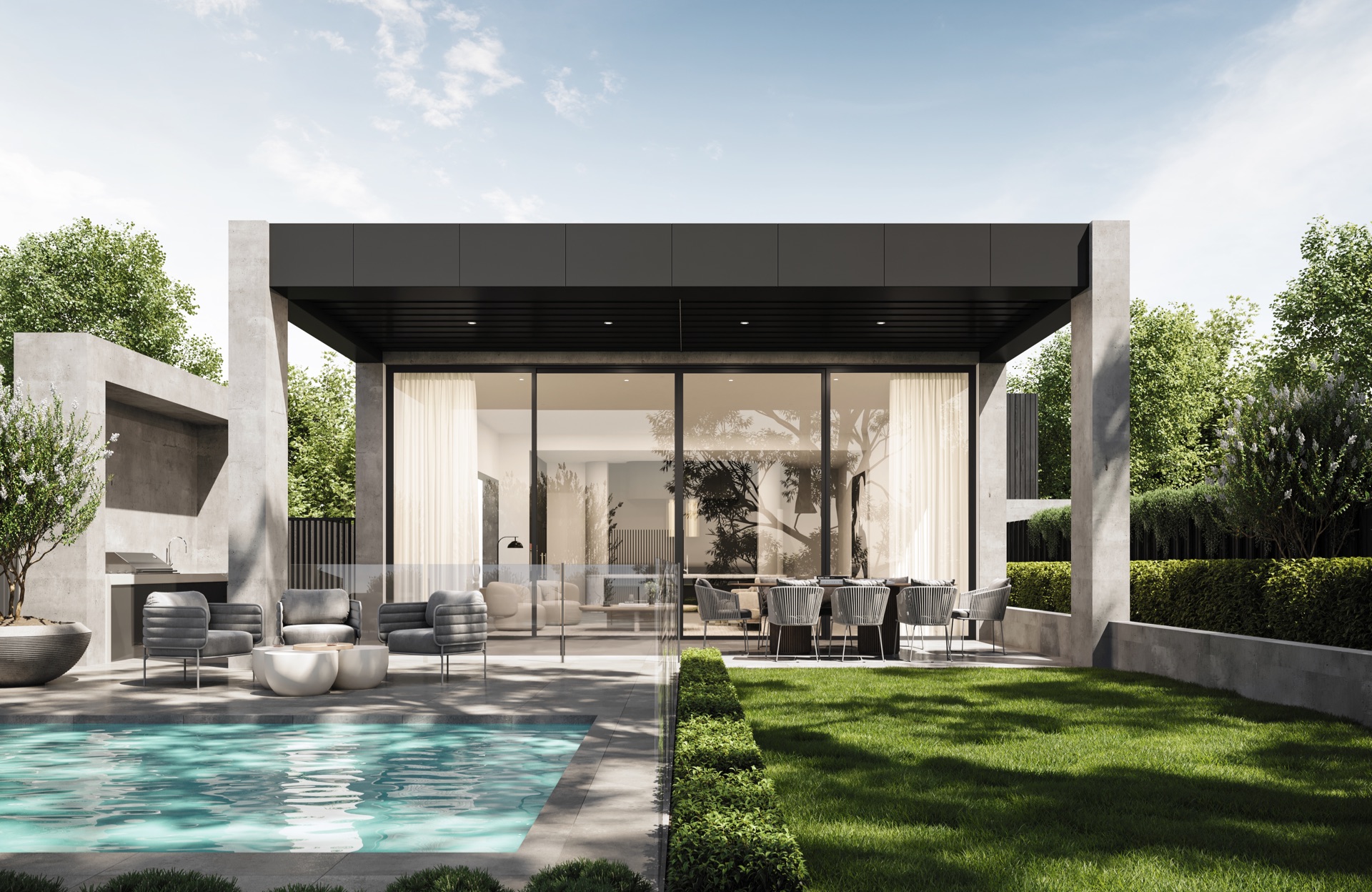 A seamless, visually rich composition that captures the essence of refined living.
With respect for classical proportions, 36 Braemar's architectural offering is inspired by modernist design principles. The facade is commanding yet inherently in touch with its natural surrounds, utilising a combination of charred wood cladding and natural concrete.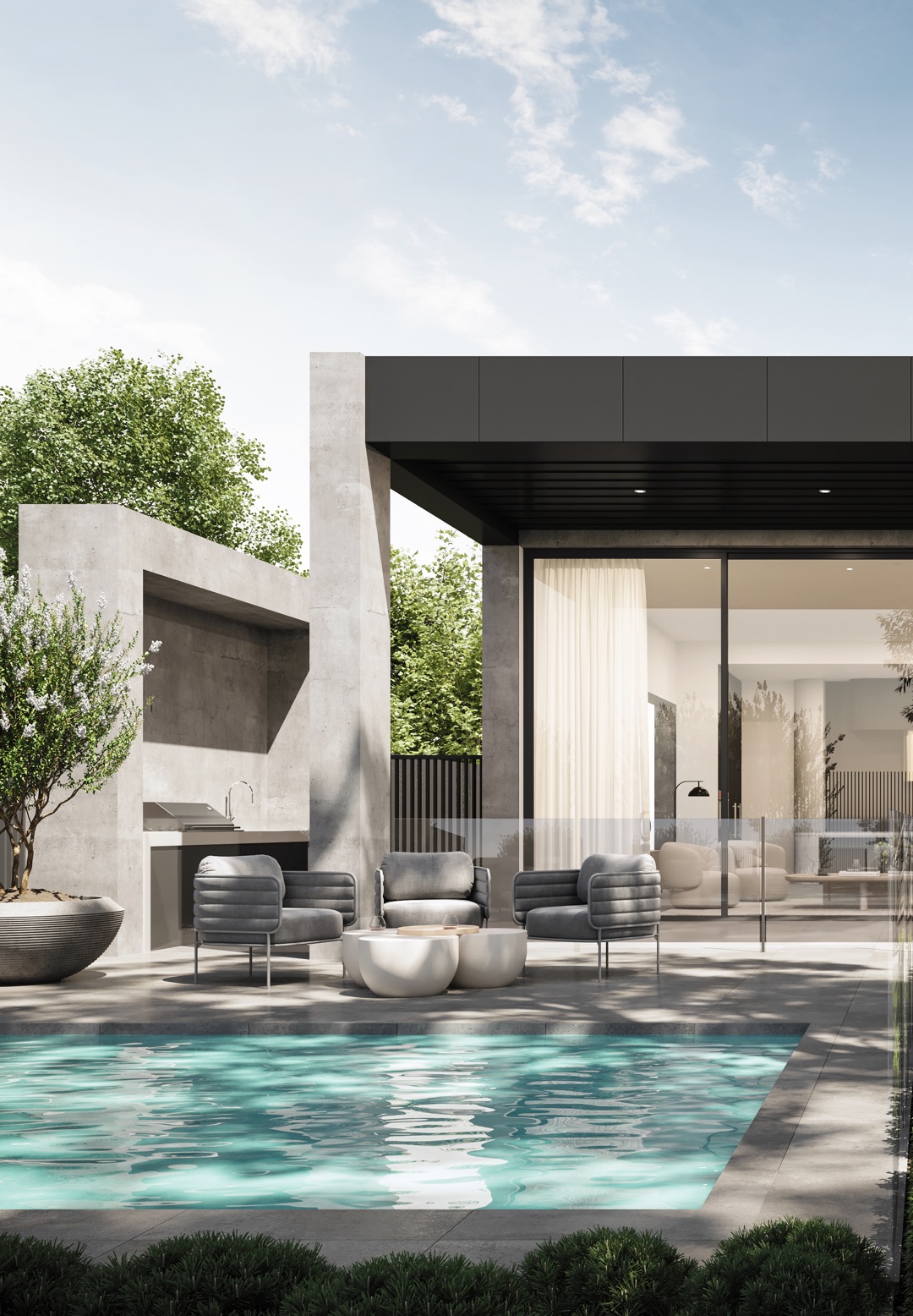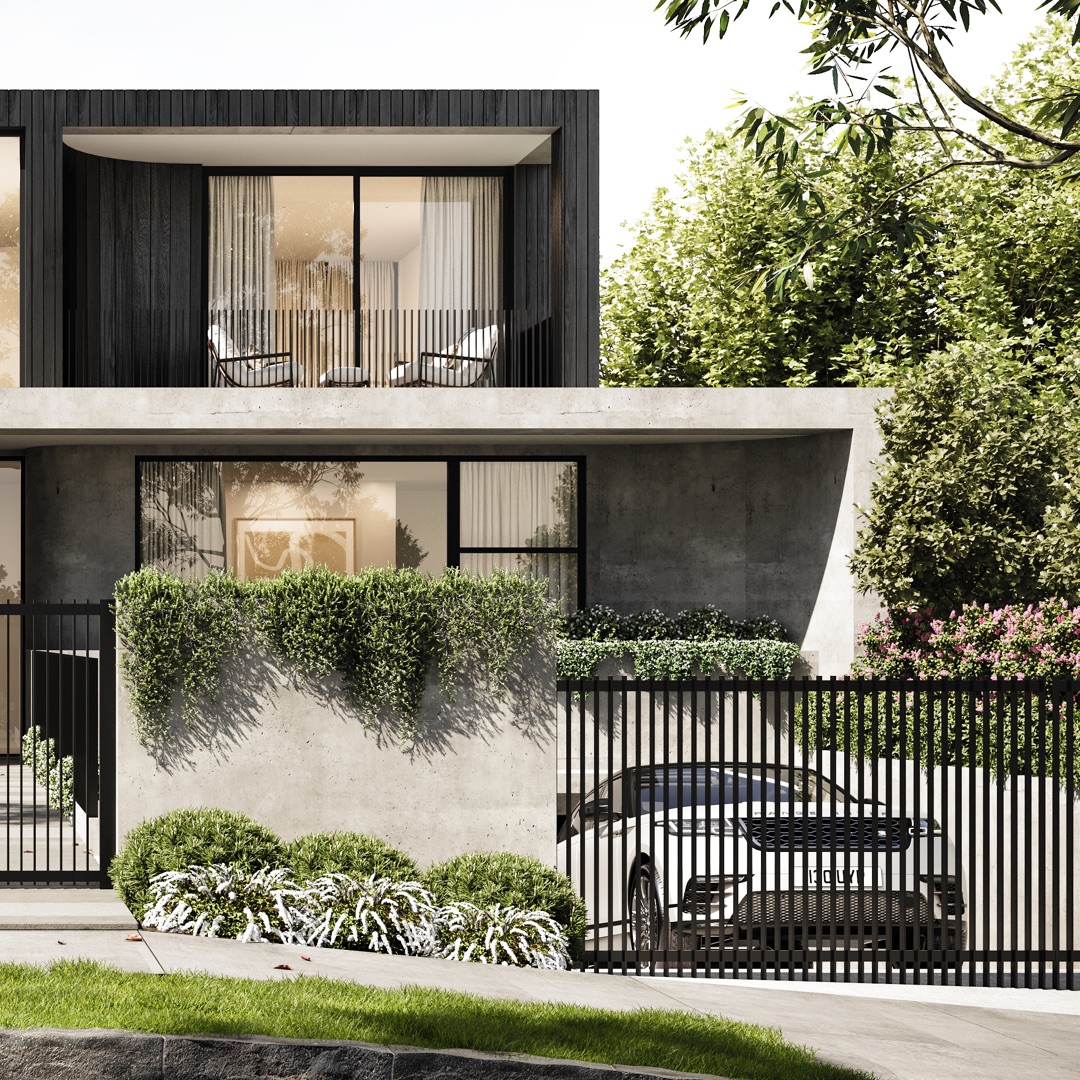 Blending seamlessly with Essendon's iconic residential character, the architecture exhibits clean lines that imbue the building with a robust, vertical quality allowing for uber curb appeal and a high-level street presence.
The top-level is recessed and employs a darker palette, creating a podium effect while ensuring the building doesn't feel imposing. Curved walls on the entranceway and upper balcony offset and enhance a harmonious characteristic that will stand the test of time.
Out the front, stepped layers of landscaping encase the residence in greenery which serves to soften the architecture, utilising a classic plant palette that celebrates the areas leafy streetscape.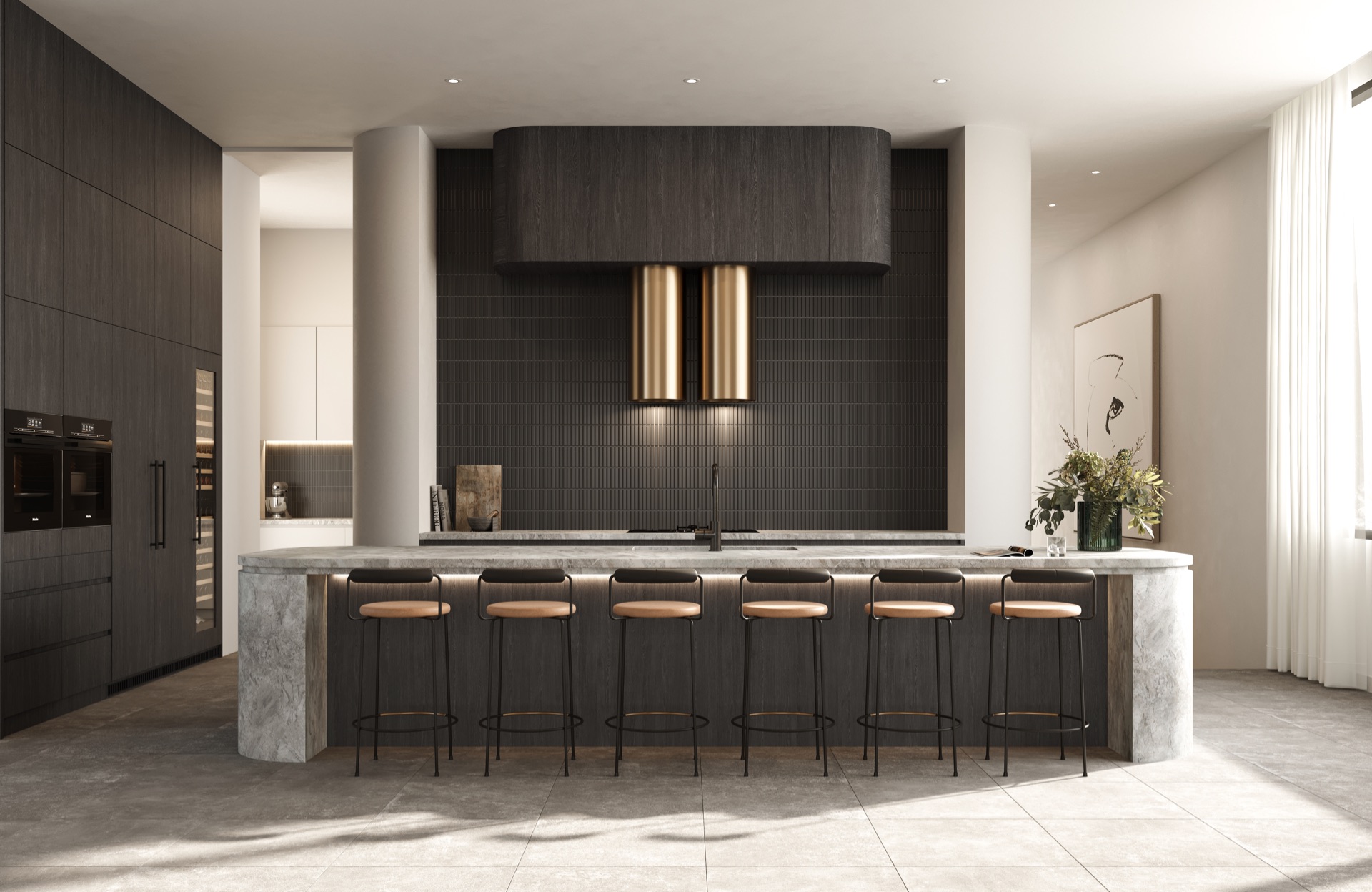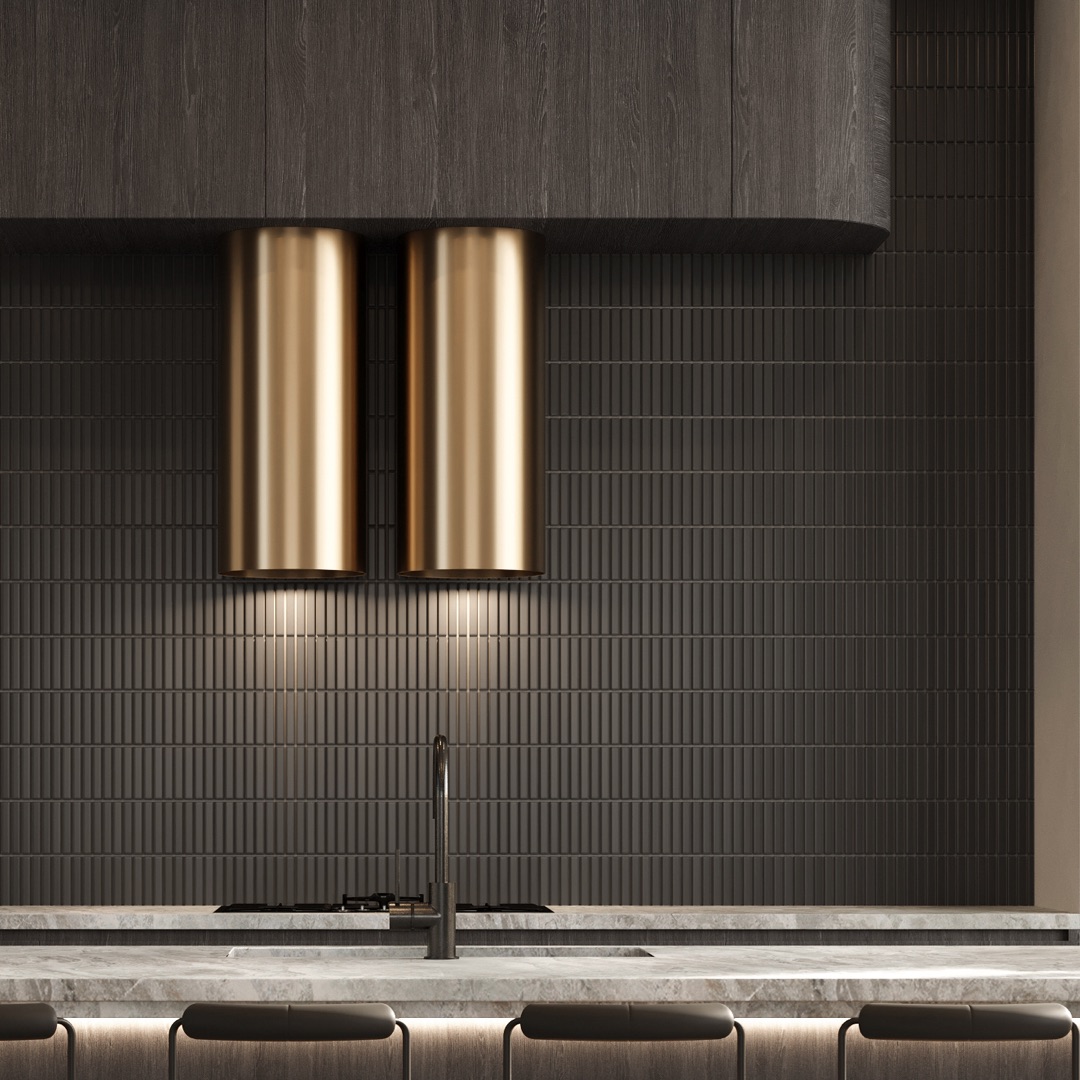 The interiors of 36 Braemar are founded on sophistication and timeless elegance. Each area has been finished to perfection, showcasing a suite of high-end finishes.
The kitchen comes complete with a large butlers pantry, combining natural stone, state of the art appliances, an intuitive layout and an abundance of integrated storage.
Integrated fridges disappear behind the high-end cabinetry finishes allowing for a seamless look with double ovens and a wine fridge making entertaining and culinary creation a breeze.
Lofted ceilings allow the oversized island and splashback to become the focal point of the home. Here, elegant black finger tiles combine with tactile stone and flashes of brass to create a highly unique showpiece kitchen.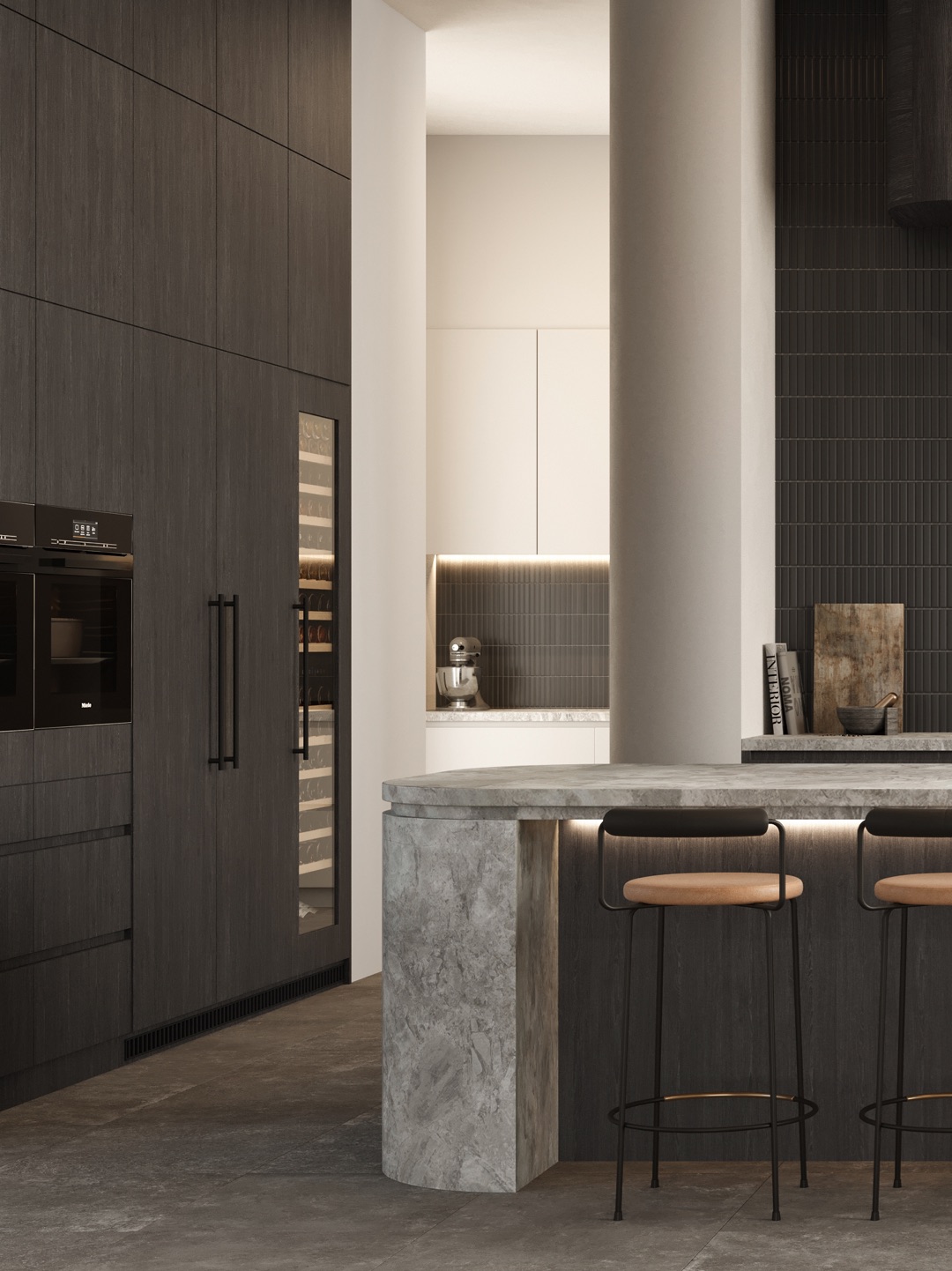 Living and dining spaces are blessed with an abundance of natural light, full-height windows in the living areas enable a seamless view out to the alfresco with sliding doors that allow for indoor-outdoor living.
Bathrooms and ensuites encourage rejuvenation and retreat, featuring calming feature tiles and sophisticated finishes. The height of luxury, the spacious master ensuite and guest bedrooms are equipped with additional storage space for all your belongings.
The residence also features a home office and secondary living space along with a basement workshop and a 4 car garage.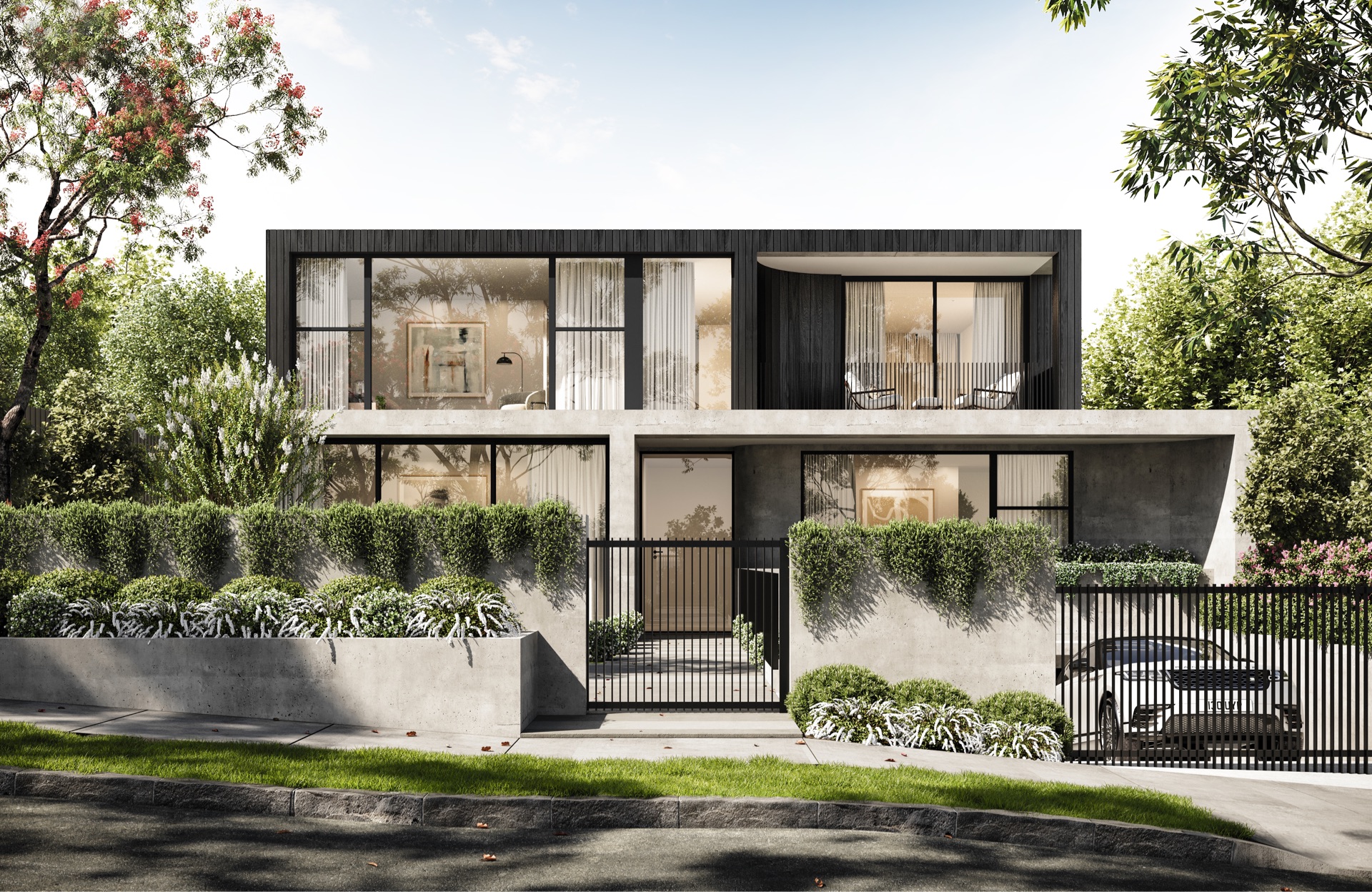 Property brochure – contact agent
Floorplans – contact agent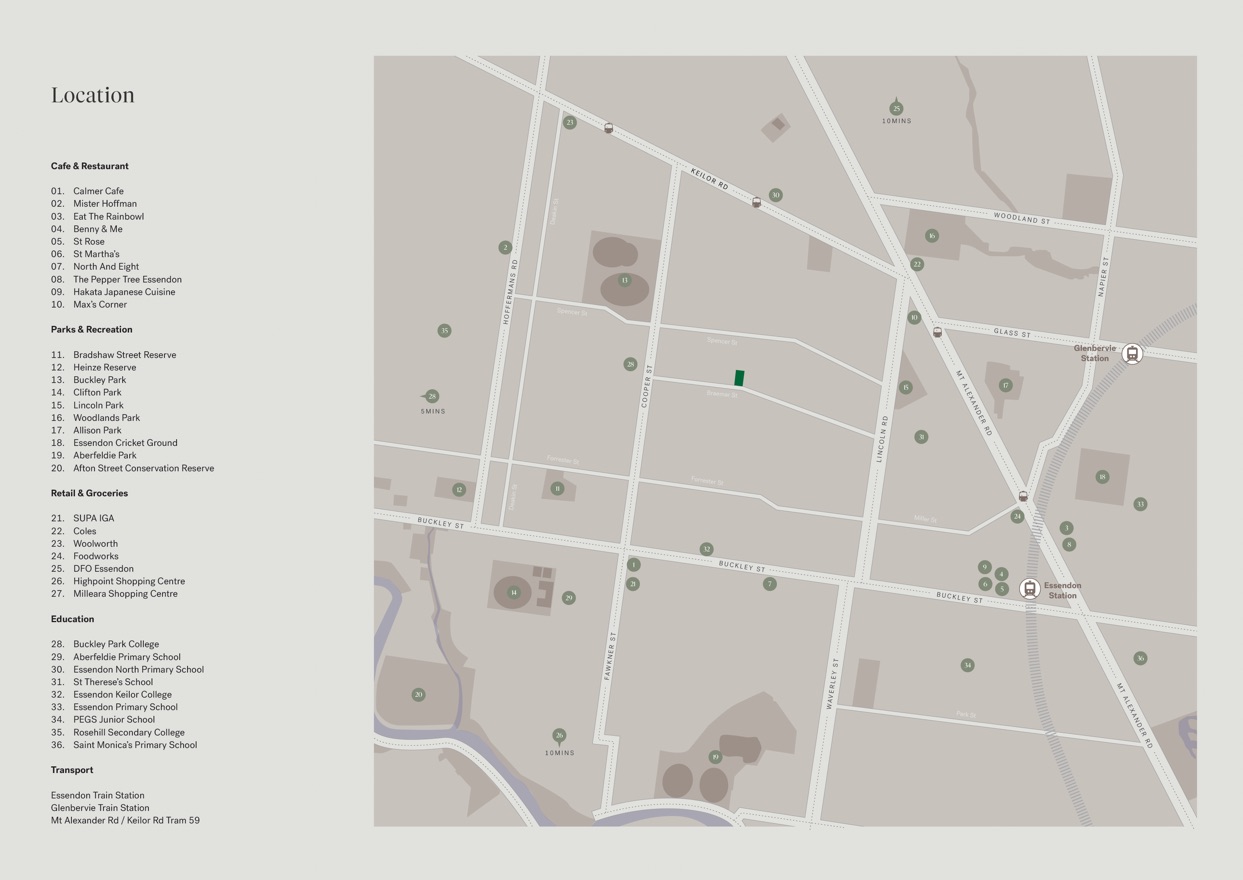 Joe Zucco

—

Partner, McDonald Upton
Joe Zucco
Partner, McDonald Upton